Quality Mobile Homes: Now vs. Then
The Mobile Home is making a comeback! With the recent popularity of tiny houses and shipping container houses, quality mobile homes manufacturers have seen an upsurge in interest from the public. But you don't have to be a Tiny House trend fanatic to purchase a modern mobile home. Budget-conscious buyers have known for a long time that mobile homes offer a lot of bang for the buck.
Today's Mobile Home is Not the Mobile Home Your Parents Knew
Back in the day, mobile homes, or as they were commonly known, trailers, were either long, skinny, and boxy, or they were short, squat, and rounded. Either way, they could be pulled behind the standard station wagon. These trailers gave way to single and double-wide more stationary mobile homes in the early 1970s. And in 1976, the U.S. Department of Housing and Urban Development (HUD) got involved with mobile home regulations, setting the scene for today's mobile or manufactured home.
A lot has changed in the more than forty years since the United States Congress passed the National Manufactured Housing Construction and Safety Act. Specifically, the manufacturing processes, energy efficiency, and design of quality mobile homes have been improved exponentially.
Manufacturing Processes – Due almost completely to the 1976 HUD legislation and passage in the year 2000 of their Manufactured Housing Improvement Act, all manufactured homes are now being built in full compliance with the latest building codes. And newly built homes come with warranties that guarantee the quality of materials and workmanship.
Energy Efficiency – In addition, in 2016, the U.S. Department of Energy (DOE) announced that these advances in manufactured and mobile homes contribute to significant energy savings. The Field Evaluation of Advances in Energy-Efficiency Practices for Manufactured Homes report reveals that quality mobile homes built in compliance with the HUD code and DOE Zero Ready Energy Home (ZERH) guidelines can save just as much energy as a stick built home with comparable energy-efficient features.
Design – But while manufacturing processes and energy efficiency are important, it is the improved design of the modern mobile home that buyers find most impressive. Once inside a mobile home, many prospective buyers are delighted to find a design aesthetic that matches or exceeds that of a traditional stick-built home. Open concept, beautiful blinds, solid wood cabinets, and massive amounts of storage are all included in today's modern mobile home.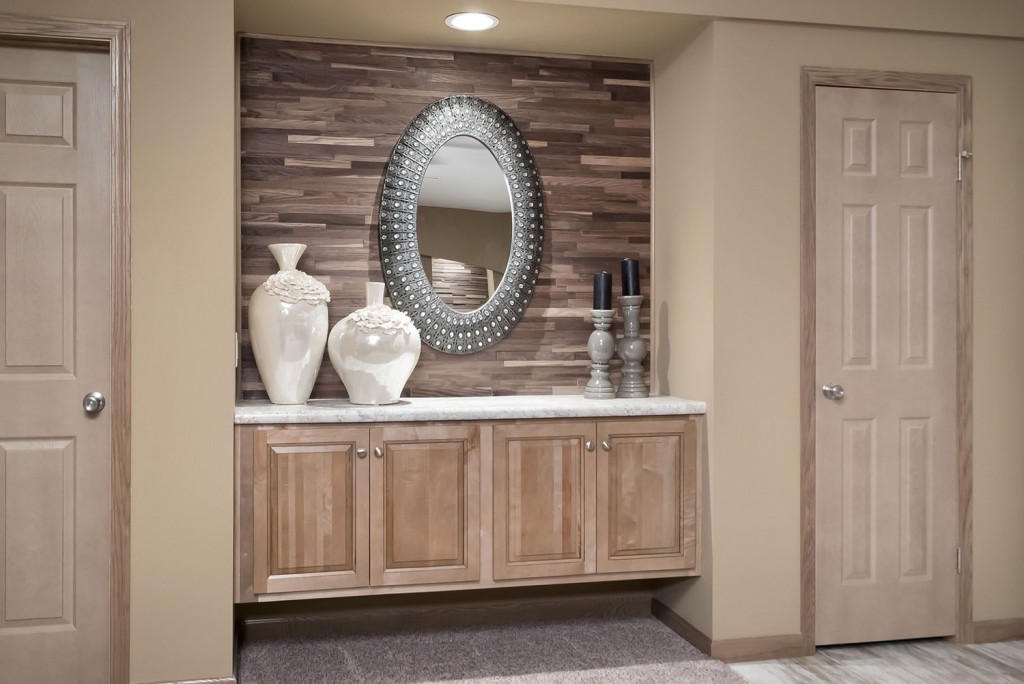 Whether you're selling a mobile home to purchase a newer one or looking into mobile home living because it makes good financial sense, Michigan Mobile Home Connection, at 5815 South Division in Grand Rapids is the place to start. We have been serving the West Michigan community for more than 18 years. We have new and used mobile homes on our lot, and we can answer all your mobile home living questions. Stop by today!